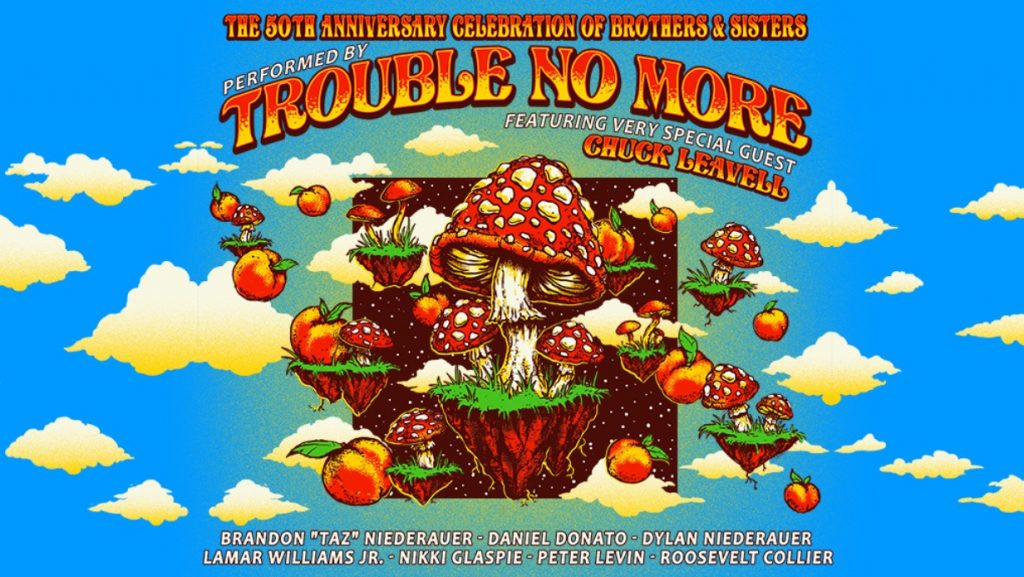 Chuck Leavell will be joining Allman Brother's Tribute Band, 'Trouble No More', to honor the 50th Anniversary of the Allman Brothers Band's  Brother's & Sisters album.
The album was released in 1973 under the Capricorn Records label with over seven million copies sold worldwide and "Ramblin' Man" landed the ABB their first and only hit single. The album features Chuck's famous piano solo on the song "Jessica" which galvanized his standing as one of rock's greatest keyboard players and made him an instant member of rock royalty. Chuck is equally proud of his solo on the song "Jelly Jelly".  "Jelly Jelly", the only song on the record that wasn't written by Gregg Allman or Dickey Betts, didn't even make it onto the record's liner notes. "Jelly Jelly' was written in 1941 by Earl Hines and Billy Eckstine. It was most likely overlooked to sidestep music licensing .
Concert Dates: Boston's Orpheum Theatre on March 24 and New York City's Beacon Theatre on March 25
Please let us know if you will be attending either of the shows by emailing us at troublenomore@irocku.com.
Learn how to play rock and blues piano from one of rock's greatest. Chuck Leavell, legendary keyboardist for The Rolling Stones, The Allman Bros, Eric Clapton, John Mayer, and more.