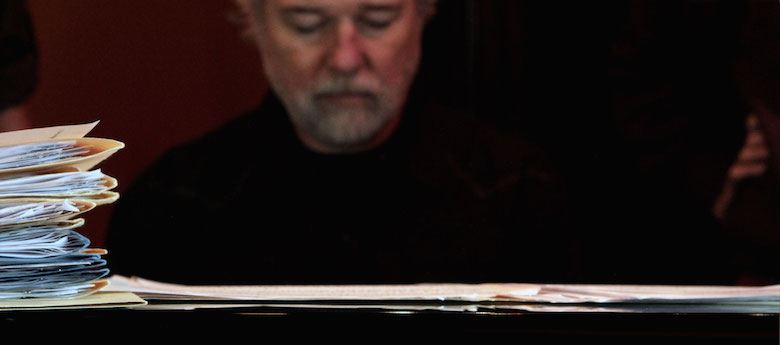 Using rock songs as a foundation, our goal is to provide our students with a comprehensive musical education, comparable to what you would expect from classical training. We want irocku students to develop the dexterity and finesse of a classical musician, the spontaneity of a jazz artist, and the rhythms and licks of a rock star.
Each lesson includes a classic rock song, a groove chart that teaches how to play the song in a rock band setting, a theory or dexterity exercise related to the song, and an improvisation exercise. For the improvisations and exercises, we focus on a different element of rock, for example a riff, a rhythm, a chord progression, etc., so these will vary with each song. All lessons include an instructional video as well as the written notation.
With each lesson, we provide standalone arrangements that are fun to play as solo arrangements but also provide our students the necessary foundation for accompanying a singer or playing with a band.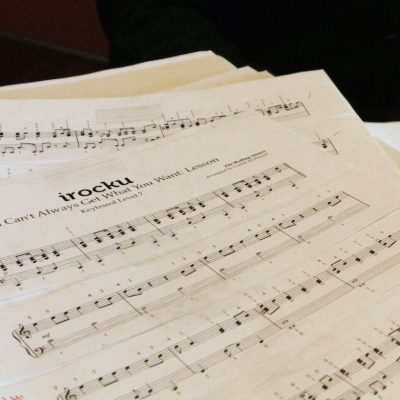 When we designed the irocku lessons Chuck stressed the importance of getting people  'off the page'.  Unlike classical players, only 10% of all rockers can read music and Chuck himself isn't much of a reader. Rockers piece together songs by listening, and learning the progressions, the grooves, and then filling in with melody and riffs(mostly from chords and scales). We try to provide the tools for our students to expand beyond the written page, which is why we provide the groove charts, exercises, and improvs along with the lessons.  We were awarded a US patent for this exact approach.  In most cases, we do not provide note-for-note transcriptions of a song, we instead provide our students with the tools to interpret the song for themselves. When we designed the lessons Dr. John insisted that we teach our students to play in different keys. Which is why you will find the exercises and improvisations in multiple keys. Dr John said that he often changed the key of a song based on the musicians he was playing with, the nature of the gig, etc.  He wanted our students to be able to do that as well. We provide written improvisation examples to get you started but it's best if you experiment and explore on your own. The groove charts are intentionally designed to force you off the page and are a great way to begin getting away from the written notes. Students need not worry about playing the notes exactly as they are played in the videos. It's about getting the groove down and supplementing it with chord inversions and licks of their own. irocku students find that after working through a half a dozen of our songs (including groove, lesson, exercise, and improv) that things start falling into place and picking up songs and improvisations becomes easier. Students who work their way up to our level 7s and master the content (i.e.songs, improvs, groove, and exercises) should be capable of learning any rock song or riff. Chuck would prefer to see our students come up with their own version of the songs rather than learning ours. Our goal is to provide our students with the tools to do that.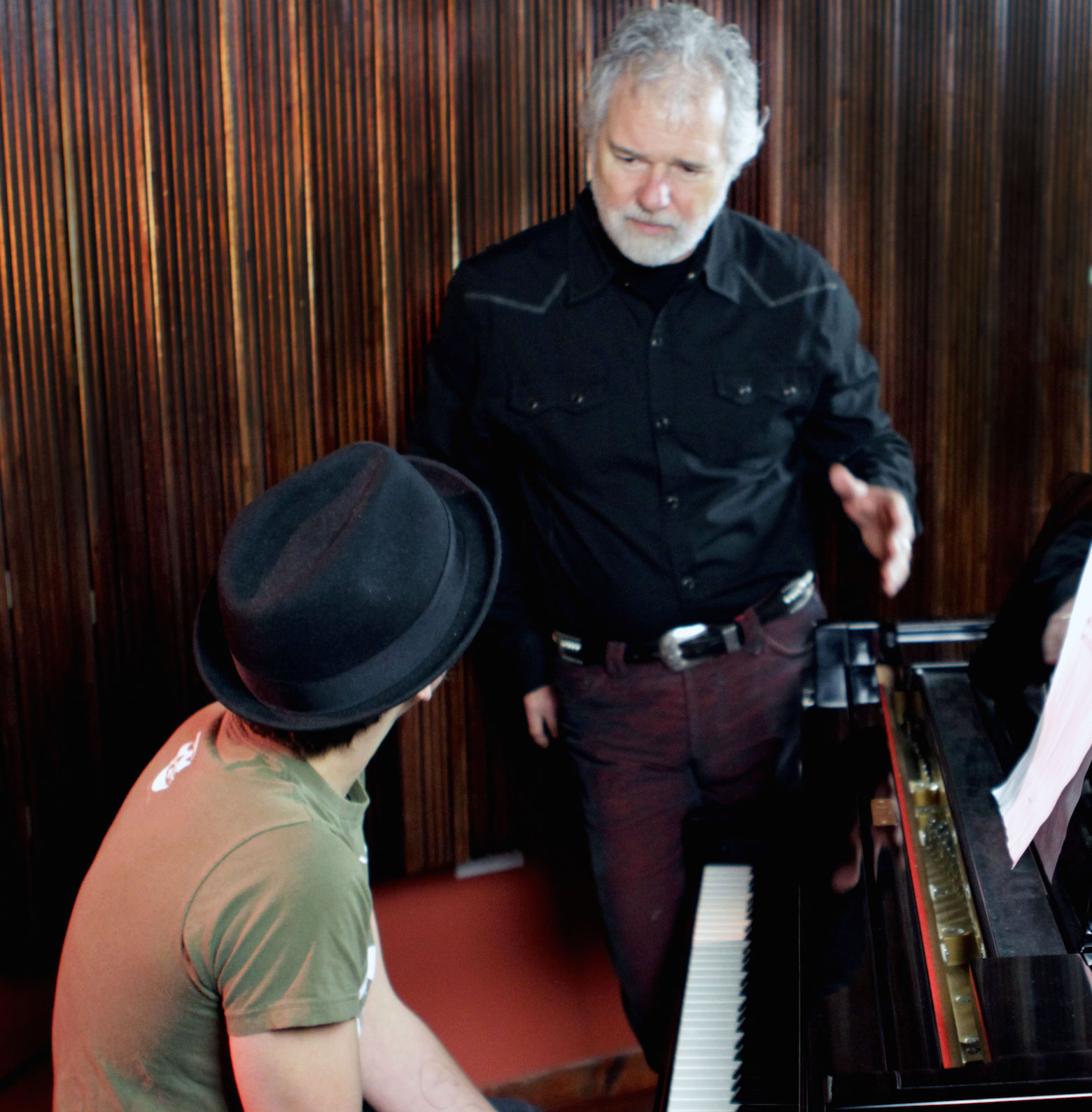 We've found that most popular rock songs fit into one of three categories:
The piano accompaniment stands on it's own as a solo arrangement and the song is fully recognizable just from the accompaniment.
Examples of songs that fit into this category are "Southbound" and "What'd I Say".
The piano accompaniment is solid but might be too repetitive or could benefit from a few touches of the melody to make the song more fun to play and recognizable.
Examples of songs that fit into this category are "Rockin Pneumonia" and  "Tipitina". These are monster piano songs and the piano accompaniments can stand on their own but a few hints of the melody make them more fun to perform while still providing a solid foundation to accompany with.
Songs that don't stand alone as piano arrangements without the melody and/or verse.
Examples of songs that fit into this category are "Midnight Rider" and "Ruby Tuesday". For these songs the groove charts are great roadmaps for playing with a band and students can add fills and riffs from the exercises, improvisations, and lessons.
If the original recording has a piano solo, we include elements of it in the improvisation. If there is no piano solo in the song, we provide an improvisation based on the structure of the song.
We provide many paths to learning;  students can learn the song, practice exercises, learn to improvise, or just learn the chords and become groove players. You should choose any path that is fun for you. If you need a starting point, we suggest you learn a handful of songs and work your way up to level 3. Once you get to level 3 then start digging into the exercises, the improvs, and the groove charts. Each one will broaden your skills in different ways. The groove charts will take you off the page and help you focus on rhythm and comping. The exercises highlight specific techniques that are useful to playing rock that can be used as sources for improvisation material. And the improvisations will teach you how to use the song's chords and scales to make the song your own.
There's a lot here. Hope it helps!!!
Start rockin',
Chuck and the irocku team
Learn how to play rock and blues piano from one of rock's greatest. Chuck Leavell, legendary keyboardist for The Rolling Stones, The Allman Bros, Eric Clapton, John Mayer, and more.