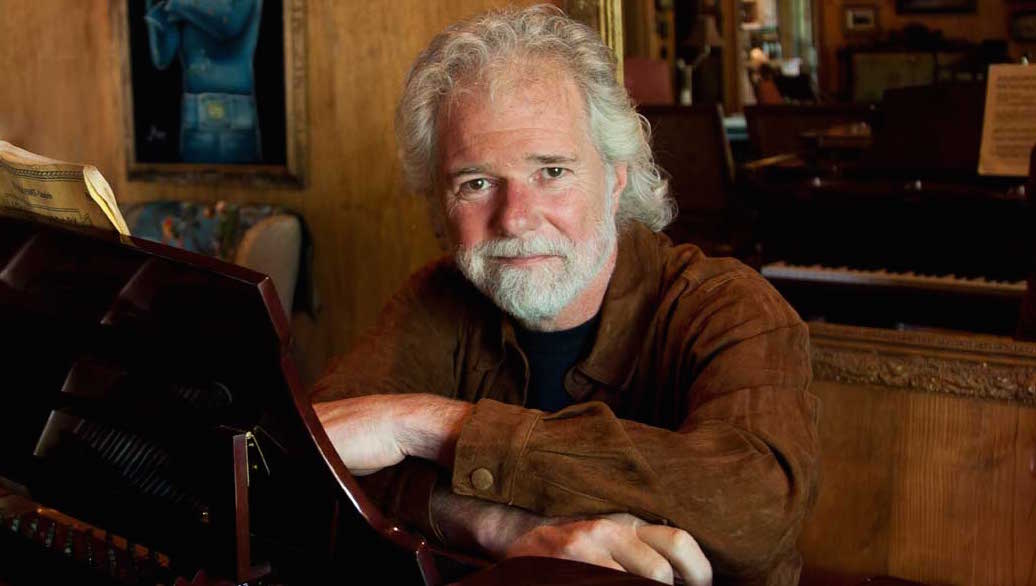 Welcome to irocku !! Your incredible journey into Rock'n Roll piano lessons is about to begin and we are thrilled for you! Here, you can learn to play classic rock from one of rock's greatest piano players of all time, Chuck Leavell. Chuck burst into the rock music scene in the early 70's, joining the legendary Allman Brothers Band. In 1973, the band released the now classic Brothers and Sisters album. From that album came Jessica, one of rock music's instrumental masterpieces. Jessica's extraordinary piano solo introduced the world to Chuck Leavell. It was evident that Chuck's technique and soulful keyboard approach would leave an indelible imprint on the rock music industry.
Chuck went on to forge a career that would touch upon all genres of rock including blues, country, soul, folk, jazz, and funk. Following five very active years with Sea Level, a fusion jazz/rock band, Chuck began a three decade relationship with the world's greatest rock band, The Rolling Stones. From 1982 until the present, Chuck has recorded numerous studio albums and toured with the Stones countless times, having completed the record-grossing A Bigger Bang Tour at the end of 2008. Chuck Leavell's piano and keyboard licks have earned Chuck the title of the "Fifth Rolling Stone."
Chuck's recording and touring credits don't stop here. Over the past forty years Chuck has shared the stage and recorded with some of the most influential players in rock and roll history, including George Harrison, Eric Clapton, The Black Crowes, Chuck Berry, Jimmy Cliff, Gov't Mule, Indigo Girls, Aretha Franklin, John Mayer, Keith Urban, Train, The Marshall Tucker Band, Charlie Daniels, The Fabulous Thunderbirds, Linda Rondstadt, and an ipod full of others, leaving behind an impressive legacy as one of the greatest keyboard players in rock music history. This is why irocku is so excited to introduce you to your new musical mentor, Chuck Leavell.
Chuck has designed irocku for ANYONE who wants to learn to play rock. That means you! Your journey is about to begin and your love and appreciation of music will be forever altered by your hours of learning classic rock from Chuck Leavell and irocku. We are so excited for you!
We encourage you to visit Chuck's website to learn more about this amazing award winning musician, author, conservationist, tree grower and environmental activist. Again, welcome to irocku and don't forget to practice, practice, practice!
Learn how to play rock and blues piano from one of rock's greatest. Chuck Leavell, legendary keyboardist for The Rolling Stones, The Allman Bros, Eric Clapton, John Mayer, and more.