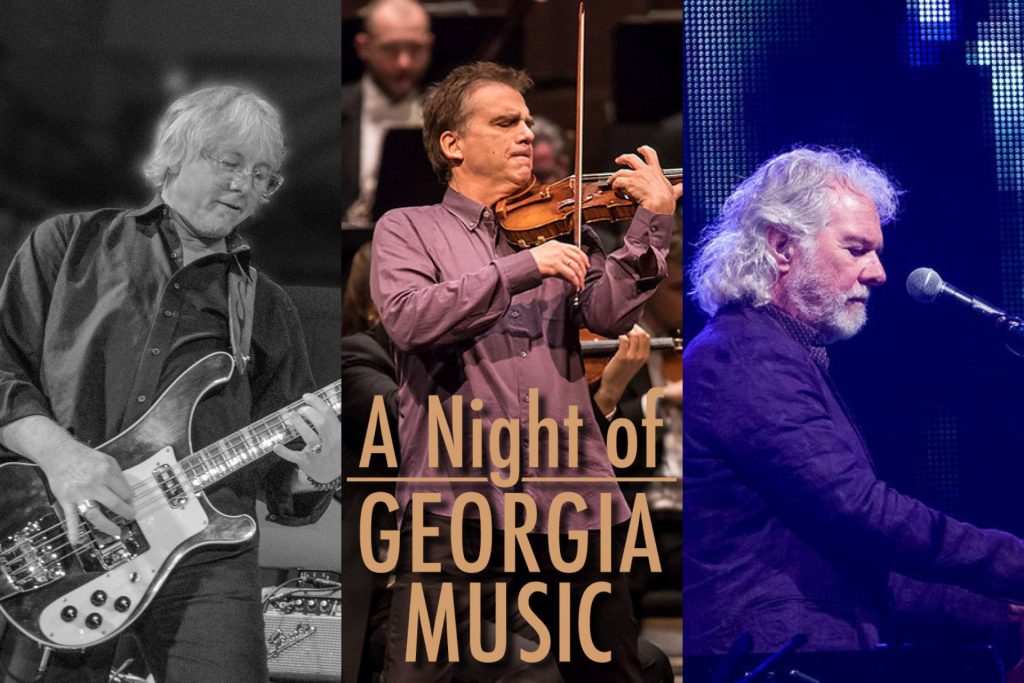 A Night of Georgia Music will be performed by musicians with deep connections to Georgia: R.E.M. bassist and songwriter Mike Mills, award-winning violinist Robert McDuffie, and Rolling Stones keyboardist and musical director Chuck Leavell. The night will feature songs of Georgia's favorite contemporary musicians, including: Ray Charles, The Allman Brothers Band, Outkast, Gram Parsons, Gregg Allman, R.E.M., Gladys Knight and the Pips, Brook Benton, Otis Redding, James Brown, plus the Mills-composed Concerto for Violin, Rock Band and String Orchestra.
Location: The Grand Opera House, Macon Ga
Time: 7:30PM
Learn how to play rock and blues piano from one of rock's greatest. Chuck Leavell, legendary keyboardist for The Rolling Stones, The Allman Bros, Eric Clapton, John Mayer, and more.