"We are all shocked and devastated to lose Charlie. I feel broken. There has been no man finer, more elegant and more beautiful to walk the Earth than Charlie Watts. All class. As a musician, his timing and beat were impeccable, his touch delicate yet so powerful. His sense of what and what not to play was unsurpassed. It has been the honor of my life to have played with him over the last 40 years, and to have called him a friend. My heart goes out to his beautiful family. My sincere thanks to all that have sent condolences to me. Far too many for me to answer individually, but you know who you are."
Chuck Leavell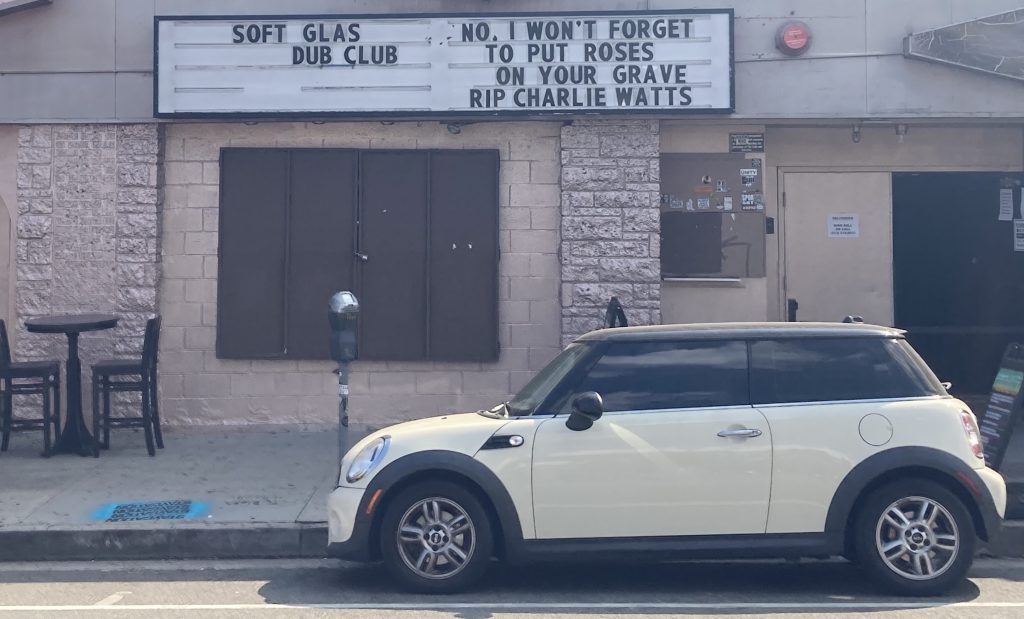 It is with a heavy heart and deepest sorrow that IROCKU acknowledges the death of Rolling Stones' drummer, Charlie Watts, arguably the greatest drummer in rock and roll history. Our condolences to his wife Shirley, daughter Serafina, granddaughter Charlotte, the band, his friends and loved ones. We also want to acknowledge the millions of adoring fans who are now left to ponder what it means to have lost such a giant. For IROCKU it is more than the loss of a musician and rockstar, it is of course more personal than that because the Rolling Stones are a big part of the IROCKU story. With that said we want to send peace and love to our founder Chuck Leavell, who not only toured with the Rolling Stones for the past 40 years but was also a friend of Charlie's and thus, our hearts are broken with the magnitude of this loss.
On August 24th, 2021, Charlie Watts left the confines of planet earth and has taken his place in the celestial realm known as Rock and Roll Heaven. In the coming days thousands of words will be written by a multitude of people about the greatest drummer in the history of rock music. Indeed, thousands of words had already been written about Charlie and the band before his death, the story is known, and little new ground will be covered in the wake of his death. But it is fitting that we do so, that we acknowledge his place in history, as a musician, husband, father, friend, and man. So, it is with heavy hearts that IROCKU offers these words as a tribute in honor of Charlie Watts, a brief look at the musical life of legend and member of the greatest band in rock and roll history.
Charlie Robert Watts was born in London on June 2nd, 1941. As a youth he was a record enthusiast drawn to the musical stylings of Jazz and in particularly to the playing of Max Roach and Kenny Clark. A self- taught drummer who famously dismantled a banjo and used the body as a snare drum, Charlie quickly moved on to a full kit, attending art school by day and playing jazz music at night. While performing with Alexis Korner's Blues Incorporated, Charlie caught the attention of Brian Jones and in 1963 the Rolling Stones had found their drummer, popular music would never be the same. With a career spanning nearly 60 years, the Stones recorded 25 studio albums, released numerous compilations, live recordings, and bootlegs, and toured the world countless times, playing in far too many countries to mention here. All this landing them into the Rock and Roll Hall of Fame in 1989 and having fans and critics alike rightfully considering them to be the greatest rock band ever. None of this it could be argued, would have been possible without Charlie Watts.
The Rolling Stones sound was bred out of blues, but it was Charlie's jazz influence that gave the band its swing: the element that makes music a visceral experience for the listener. Pete Townshend upon hearing of Charlie's death had this to say, he was "not a rock drummer, a jazz drummer really, and that's why the Stones swung like the Basie band!" Jagger is the showman and quintessential front man, Richards is the pirate, possessing the swagger and attitude, and Charlie was the elegant statesman of the band who sacrificed ego for timing and tempo. This is what made the Stones the greatest ever…the music transcended the human qualities of everyone in the band. If you look at the Rolling Stones' body of work (and Charlie's side projects) over the decades, they were able to stay relevant because they did not pigeonhole themselves into being simply a rock band. Charlie Watts allowed them to play blues, rock, country, funk, soul, disco; he could play, fast, slow, he mastered beat-hammering, yet could be subtle, never flamboyant, he had a job to do and did it better than anyone else and that is why the Stones are who they are.
The legacy of Charlie Watts and the shadow he cast on the rock and roll landscape is indelible and will continue to influence drummers and musicians for years to come. Thousands of words will be written about Charlie Watts in the coming days, and the admirers are already chiming in; tributes and words of admiration from, band-members, Ringo Starr, Paul McCartney, Elton John, Eric Clapton, Questlove, Mike McCreedy and others speak to the influence and inspiration that this soft-spoken, dapper prince of rock and roll had on so many. If you look at the history of music, not just rock and roll but the entire lexicon of popular music through the ages, Charlie Watts, as Deke Dickerson points out stands alone as the only drummer to have a "59-year stint" playing with the same band. We will never see the likes of that again. The Rolling Stones changed everything. It had always been common thinking that rock and roll music was a young-man's business, but because of Charlie Watts, the Rolling Stones were able to obliterate that mindset ad remain relevant by playing music that stayed true to the swing inherent in a great rock and roll song. Charlie did not need a massive drum kit, self-serving solos, or grandiose flair to be considered a "Rock God". Hell, he scoffed at the very notion of celebrity. He served the music with impeccable timing, tempo, and swing, and in the process made rock and roll music what it is today. Thank you, Charlie, and rest, in peace knowing that we will look back fondly at your life as a musician, husband, father and man who walked amongst us with style, grace and humility.
Jon Williams
IROCKU Rock Historian