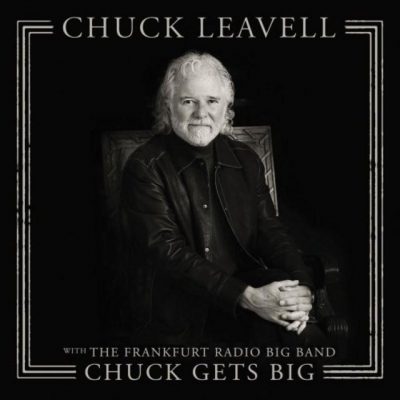 Chuck Leavell, keyboardist and musical director for the Rolling Stones, has released a new album, "
Chuck Gets Big
". "In 2011, I had the pleasure of doing a concert with the Frankfurt Radio Big Band, a 17-piece brass orchestra of some of the finest musicians in Germany. Three talented arrangers created charts for some twelve songs I had chosen from my works with the Allman Brothers Band; Sea Level and the Rolling Stones, as well as my own compositions.
"Chuck Gets Big"
is the result of this experience, and is my latest release on BMG records."
Backed by the Frankfurt Radio Big Band, Chuck takes us on a musical journey through his 40+ year career as one of rock's top keyboard players. He covers his lifelong idol Ray Charles with "Losing Hand" and "Georgia on My Mind". Chuck also reaches back into his beginnings with the Allman Brothers Band playing "Southbound" and "Statesboro Blues" and then moves on to his jazz/rock fusion band "Sea Level" with "King Grand" and "Living in a Dream".   Of course Chuck couldn't leave Mick, Keith, Ron, and Charlie behind and includes Rolling Stones' rockers 'Tumbling Dice" and "Honky Tonk Woman". He rounds out the album with a few originals of his own and throws in two rhythm and blues classics "Route 66" and "Compared to What". There aren't many artists who can perform rock, rhythm, and blues backed by a big band and retain the song's spirit. But true to Chuck's rock legacy he does exactly that. This is not a big band album. It's a rock, rhythm, and blues album. Keep rockin!
Tracklist:
Route 66
King Grand
Losing Hand
Honky Tonk Woman (learn to play Honky Tonk Woman)
Living In A Dream (learn to play Living in a Dream)
Blue Rose
Southbound (learn to play Southbound)
Tumbling Dice
Ashley
Statesboro Blues
Georgia On My Mind
Compared to What
Tomato Jam
Learn how to play rock and blues piano from one of rock's greatest. Chuck Leavell, legendary keyboardist for The Rolling Stones, The Allman Bros, Eric Clapton, John Mayer, and more.