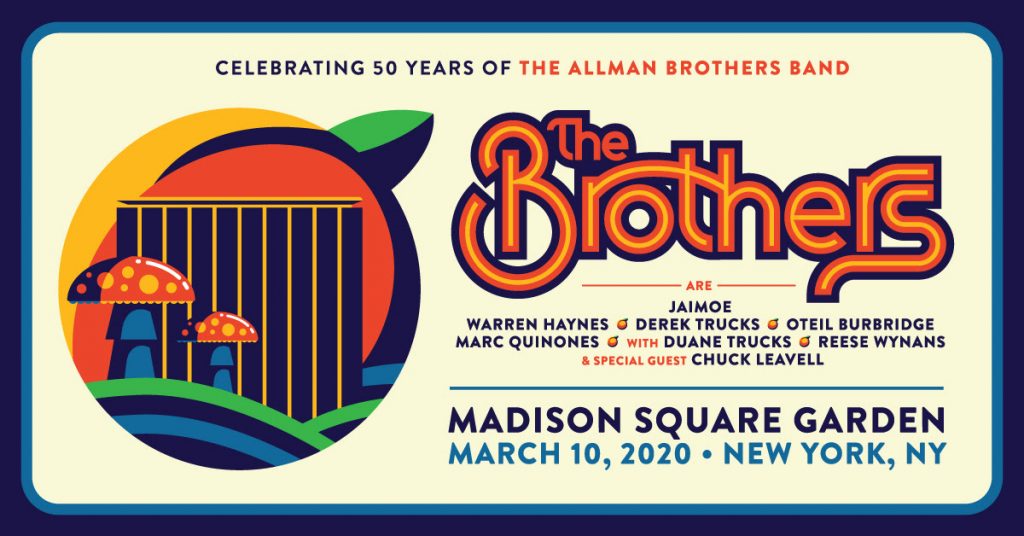 On March 10, former members of the Allman Brothers Band will be reuniting at New York's Madison Garden to pay tribute to their lost brothers and to celebrate 50 years of ABB music.
Brothers lost from the original lineup are- guitarist Duane Allman, keyboardist and vocals Gregg Allman, drummer Butch Trucks, bassist Berry Oakley, and brothers lost from subsequent lineups – bassists Lamar Williams and Allen Woody, and guitarist Dan Toler. The tribute band will include members from their most recent lineup – guitarists Warren Haynes and Derek Trucks, bassist Oteil Burbridge, and original band member and drummer Jaimoe Johanson. They will be joined by pianist Chuck Leavell, drummer Duane Trucks, and organist Reese Wynans. The Allman Brothers played their first show in 1969 and played their final show at the Beacon Theatre in 2014.
Let us know if you will be attending the show and we'll try to gather IROCKUers to get together before the show.
Learn how to play rock and blues piano from one of rock's greatest. Chuck Leavell, legendary keyboardist for The Rolling Stones, The Allman Bros, Eric Clapton, John Mayer, and more.
Join Now and SAVE!!!