If you are new to the piano, the best way to get started is with the Note Learner. The Note Learner will teach you the keys on the piano and also teach you how to read music.
Note Learner

Start Rockin!
(To load the Note Learner, the page might ask you to add adobe flash to your browser)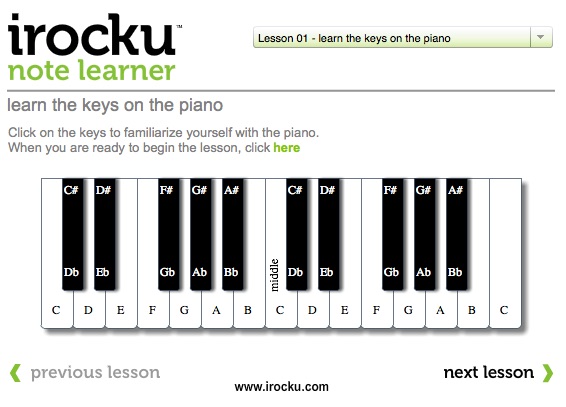 Learn how to play rock and blues piano from one of rock's greatest. Chuck Leavell, legendary keyboardist for The Rolling Stones, The Allman Bros, Eric Clapton, John Mayer, and more.