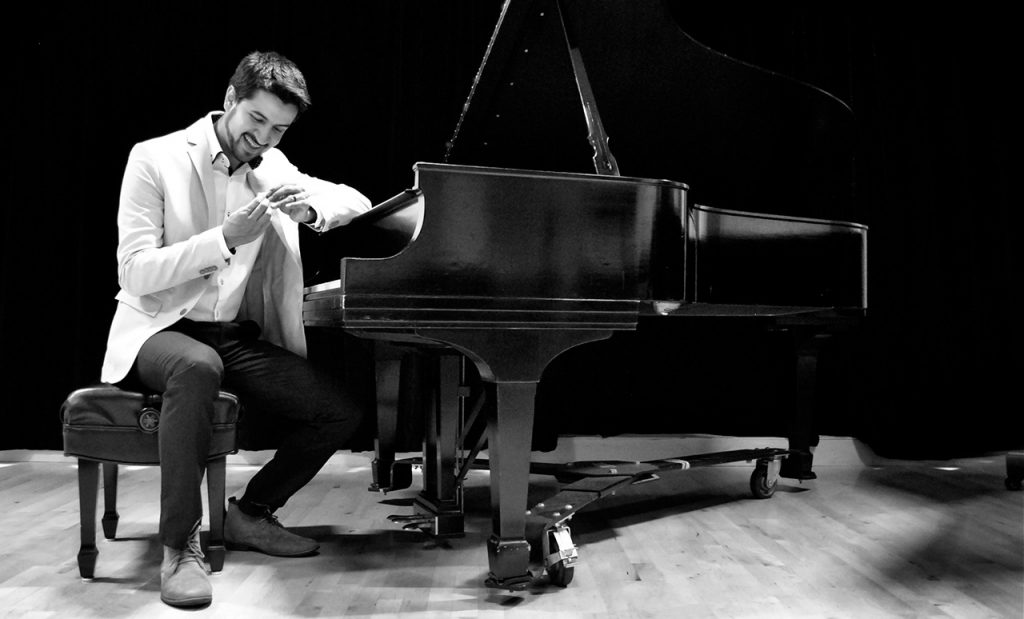 IROCKU is honored to welcome Baden Goyo to our team of writers and instructors.  Baden is a New York based Latin Jazz pianist, composer and arranger. In 2017, Baden received 2 Latin Grammy Awards for Best Latin Album of the Year and Best Album of Salsa and 1 Grammy Award for Best Latin Tropical Album for his collaboration as composer with Ruben Blades in the album "Salsa Big Band".  He is also a Latin Grammy Ambassador, holding "The Gifted Scholarship", an international award granted to only 3 persons. This Venezuelan pianist appears throughout New York City scene performing Jazz, Blues and Rock in iconic venues such as: Dizzy's Club Coca-Cola, BB King's, Groove and The Bitter End. Additionally, Baden constantly tours and participates at national and international jazz festivals such as: Bern Jazz Festival, Nordic Jazz Festival, Nisville Jazz Festival, Silda Jazz Festival, Jazz on the River, Latin American Cultural Week, Harlem Summerstage, among others.
Baden will be teaching Live Online Lessons, and composing and arranging irocku lessons.  Baden's interests and expertise on piano spans a vast array of genres, including Jazz, Latin, Rock, R&B, Soul and Pop music. Some of his musical influences include artists like: Bill Evans, Ray Charles, Stevie Wonder, Eric Clapton, Michel Camilo among others.
Purchase a private lesson with Baden:
Some links to Baden's recordings:
Learn how to play rock and blues piano from one of rock's greatest. Chuck Leavell, legendary keyboardist for The Rolling Stones, The Allman Bros, Eric Clapton, John Mayer, and more.